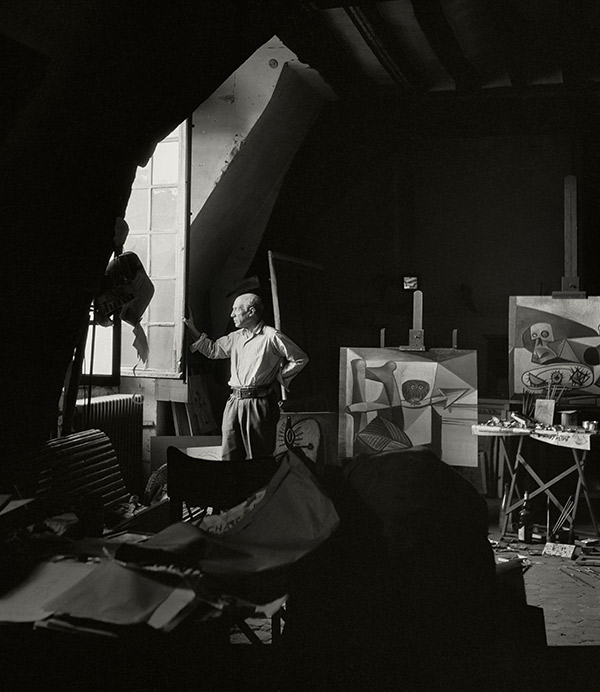 Herbert List
Pablo Picasso at his studio, 7 Rue des Grands Augustins, Paris, France, 1948
© Herbert List/Magnum Photos
25 May – 1 July 2018 Free Entrance/strong>
Vernissage: Friday 25 May - 4.30p.m.
Sale Affrescate, Palazzo Comunale, piazza del Duomo
Exhibition opening hours
25 - 27 May: 10 am – 8 pm
28 May – 1 July
Monday - Friday: 10 am – 1 pm / 3 - 6 pm
Saturday, Sunday and national holidays: 10 am – 6 pm

More than 6000 people attended the exhibition: "Where ideas are born.
The places and faces of creativity by Magnum photographers"
The exhibition, organized with Magnum Photos agency and Contrasto, concluded very successfully, more than 6000 people attended it. The exhibition (it's possible to buy the catalogue) let us cross the threshold of an artist's studio, which means not only observing the place where ideas are born, but also the place with the right tools for these ideas to become something tangible. From its foundation, the Magnum Photos agency has featured photo essays on the main artists and thinkers of the 20th century, portraying the personalities, places and approaches that stimulated many of the seminal ideas in modern and contemporary culture.
The pictures in the exhibitio enable us to 'visit' the studios of artists, intellectuals, scientists, authors, architects, directors and musicians, captured through the eyes of some of Magnum's most illustrious photographers.

Magnum's photographers allow us to explore archives of ideas, deposited like dust on books, work tools and furniture in these spaces for experimentation. Photographing a studio is like capturing these ideas as they still swirl around in this rarefied air, giving us a glimpse of the invisible processes in those creative minds.

The exhibition features photos of the studios of Francis Bacon, Constantin Brancusi, Giorgio de Chirico, Albert Einstein, Alberto Giacometti, Ernest Hemingway, Frida Kahlo, Primo Levi, Giorgio Morandi and Pablo Picasso among others, immortalised by twenty of Magnum's most important photographers, including Werner Bischof, René Burri, Robert Capa, Elliott Erwitt, Herbert List, Inge Morath, Paolo Pellegrin and Ferdinando Scianna. The catalogue is published by Contrasto.
curated by Giulia Cogoli e Davide Daninos
Magnum Photos, established in 1947, is considered the most prestigious photo agency in the world today. With offices in New York, London, Paris and Tokyo, and 60 of the best international independent photographers on its books, the agency continues to produce major reportages on wars, catastrophes or social events, highlighting aspects of society often ignored by traditional journalism, with personal and original interpretations.
Purchase catalogue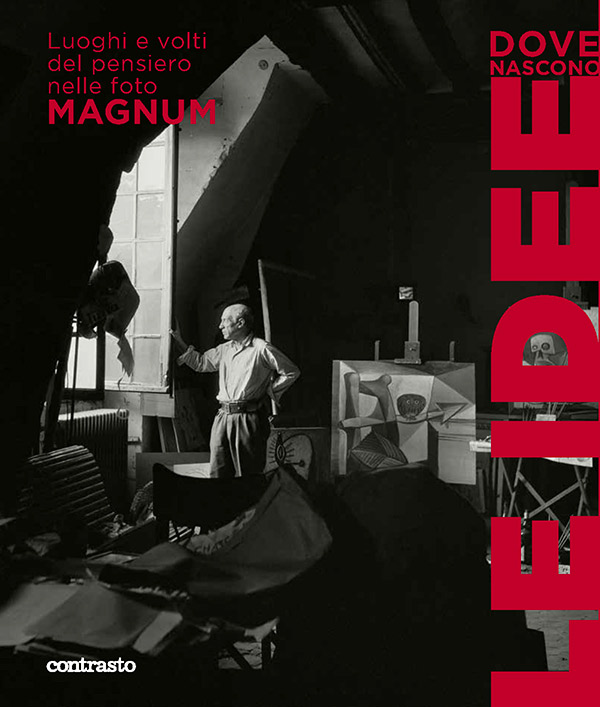 ARCHIVE