19
Michela
Murgia
with
Ritanna
Armeni
Unity is strength. Ideals and stories of those who believed in collectivity
€ 3.00
Sunday 26 May 2019
11:30 am
In a world of loneliness and antagonism, packed with solitary heroes and victories against everyone, maybe the time has come to consider how history is made up of the collective, of shared ideals that lead small groups or entire nations to join forces and unite around a common goal. In the end, this is one of the ways one can interpret coexistence: we are all different but, if we want, we know how to be together, form alliances for common battles, collective adventures and shared ideals.
Is it better to win on your own or in a group? Two writers and essayists recount stories, often of women, and investigate the motivations powering the great engine of life: union and co-partnership, knowing how to sacrifice oneself for the group.
Video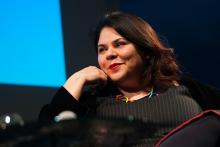 Michela Murgia was born in Cabras. A novelist translated throughout the world, she debuted with Il mondo deve sapere (Isbn, 2006), which inspired Paolo Virzì's film, Her Whole Life Ahead, and she is author of novels and essays including: Accabadora (2009; Campiello Prize 2010); Ave Mary. E la Chiesa inventò la donna (2011); Chirú (2015); Istruzioni per diventare fascisti (2018) for Einaudi; and Noi siamo tempesta (Salani, 2019). She has written for the theatre, television and radio and is very active on social networks where she intervenes on political and social news.
Michela Murgia & i Dialoghi
Il programma sarà disponibile a breve...
Il programma sarà disponibile a breve...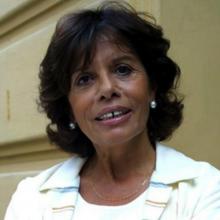 Ritanna Armeni is a journalist and writer. She was news editor of Noi donne and has worked for publications such as Rinascita, il manifesto, l'Unità and Liberazione. She was spokesman for left wing politician Fausto Bertinotti and co-presented the TV current affairs show Otto e mezzo with Giuliano Ferrara for four years. Among her books, are: Di questo amore non si deve sapere (2015; Premio Comisso); and Una donna può tutto (2018) with Ponte alle Grazie.
Ritanna Armeni & i Dialoghi
Il programma sarà disponibile a breve...
Il programma sarà disponibile a breve...