9
Gianni
Berengo Gardin
and
Roberto
Koch
A culture of images or of photographs?
€ 3.00
Saturday 27 May 2017
3:00 pm
L'incontro è stato spostato in piazza del Duomo, sono stati messi in vendita nuovi biglietti
What is the current state of play in photography today? The saying that we live in society of the image rings truer today than ever before. Indeed, the digital era appears to be replacing photography with more superficial and less essential images. "Taking photographs is like being on a speeding train admiring wonderful scenery, but to take a picture of it, you need to get off that train". This quote from Berengo Gardin is the starting point for a reflection on what being a photographer means today. It emphasises the need for a slow, profound timeframe totally unlike the tumultuous, self-referencing timescale that leads people to take tons of pictures, fill social media with selfies, and look at and instantly forget thousands of images. Whereas Berengo Gardin's photographs are essential to help us understand the way we are and the way we were, and they will be all the more necessary in a few decades time, when they could well become the images that truly describe our society.
Video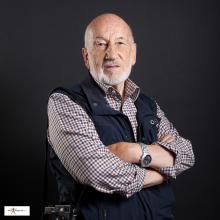 Gianni Berengo Gardin (1930) is a master of contemporary photography, mainly focusing on documentary photography, social investigations, architectural documentation and portraying the environment. His many awards include the Leica Oskar Barnack Award in 1995 and the Lucie Lifetime Achievement Award in 2008. He has published over 250 books and held more than 360 solo exhibitions. Contrasto has published: Il libro dei libri (2014), a collection of all his books; Manicomi; Venezia e le Grandi Navi (2015); Vera fotografia (2016); and In festa (2017) for Dialogues on Man. All his pictures and archives are managed by the Milan-based Fondazione Forma per la Fotografia.
Gianni Berengo Gardin & i Dialoghi
Il programma sarà disponibile a breve...
Il programma sarà disponibile a breve...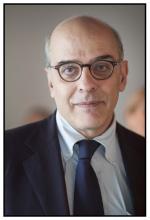 Roberto Koch is a publisher, curator and photographer and he organises international cultural events focusing on photography through his publishing company Contrasto, his photography agency of the same name and the Fondazione Forma per la Fotografia.
Roberto Koch & i Dialoghi
Il programma sarà disponibile a breve...
Il programma sarà disponibile a breve...