9
Paolo
Pellegrin
with
Roberto
Koch
Visions of borders. Photography as dialogue
€ 3.00
Saturday 25 May 2019
3:00 pm
"A photograph is not an ideology that distorts minds, it is a seed: if it moves something, it does it slowly, growing inside the person looking at it". Paolo Pellegrin's words reveal the meaning behind his way of observing the world, with an anthropological approach that gathers material in the field, then presented with a vision that is always necessarily personal. His gaze spans the line separating humanity from inhumanity, penetrating spaces defined by barriers, and not only physical ones but more especially cultural barriers. His photography is always an emotional evocation of a state of mind. When recounting the other, he plunges emerges into human conflicts that mainly generate tragedies, widely echoed by the huge amount of images we are exposed to every day. In a conversation with Roberto Koch, Paolo Pellegrin will discuss the subject of borders and conflict, reflecting on the walls we build, starting with those within ourselves.
Video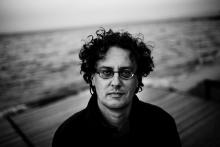 Paolo Pellegrin became a Magnum Photos nominee in 2001 and a full member in 2005. He has won many international awards including: ten World Press Photo Awards; numerous Photographer of the Year awards; the Leica Medal of Excellence; the Olivier Rebbot Award; the Hansel-Mieth-Preis and the Robert Capa Gold Medal Award. His pictures have been exhibited in many museums and galleries worldwide, such as: Maison Européenne de La Photographie; San Francisco Museum of Modern Art; Triennale and PAC in Milan; Royal Museums of Fine Arts of Belgium; Corcoran Gallery of Art; MAXXI in Rome; Aperture Foundation Gallery; and Foam Fotografiemuseum in Amsterdam.
Paolo Pellegrin & i Dialoghi
Il programma sarà disponibile a breve...
Il programma sarà disponibile a breve...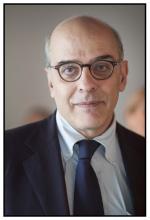 Roberto Koch is a publisher, curator and photographer and he organises international cultural events focusing on photography through his publishing company Contrasto, his photography agency of the same name and the Fondazione Forma per la Fotografia.
Roberto Koch & i Dialoghi
Il programma sarà disponibile a breve...
Il programma sarà disponibile a breve...